Quick Troubleshooting Guide for Reading
Here are some common reading difficulties faced by students and possible solutions.
Problem

Solution(s)

Student has difficulty sounding out words (decoding)

Show how you would decode the word.

Encourage the student to break the word into familiar parts.

Read the words around it to see what word would fit for the unknown word.

Use picture cues

Always go back and re-read a sentence that a student has had difficulty decoding.

Pay attention to sight words – is the student having to sound those out?

Student reads words that are either nonsense or don't make sense in the story.

Student has trouble summarizing information read. (The student can not re-tell in their own words what happened in either part of the story or the whole story)

Model how you would summarize a passage.

Ask: "Who were the characters? What happened to them? How did the story end?"

Tracking – student is unable to follow print or loses place.

Encourage student to use finger to keep place.

Give student index card to use while reading.

Fluency – student doesn't read smoothly or with expression. (Student does not pay attention to punctuation, has difficulty with sight words.

Model how fluent reading would sound.

Talk about punctuation and what it means.

Illustrate how expression during reading can add "voice" to text.
---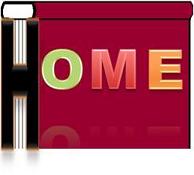 Tel: 518.434.9055 Fax: 518.434.3572
email info@twotogether.org
This web site was designed by Bill Morgan and is maintained by E. Stefan Frede
Our Community Partners:
Albany City School District • Albany County Department for Children, Youth & Families • Albany Housing Authority •
Albany District LINKS • Cornell Cooperative Extension • Giffen Memorial School •
John A. Howe Branch Albany Public Library • NYS Department of Health • Red Book Shelf • Trinity Alliance • University at Albany • WMHT •