When should I talk to Staff/Site Coordinators?

When...
A student seems to be having trouble with a particular reading skill, and you aren't sure of the best way to solve the problem.

The student is having trouble choosing a book.

You want to know which level of books to choose.

You want to know the most effective way to explain a homework skill.

The student discloses information to you that may be hazardous to his/her health.

The student is engaging in activities that are dangerous to himself/herself/others.

The student is misbehaving or is noncompliant.

You feel as though you and your student are not a good match. Some tutor-student pairs work better than others. Please don't hesitate if you don't feel you are in a good match, this is not a reflection on you or the student.

If you are not sure if you should talk to staff, please just assume that you should.
---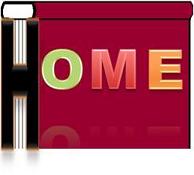 Tel: 518.434.9055 Fax: 518.434.3572
email info@twotogether.org
This web site was designed by Bill Morgan and is maintained by E. Stefan Frede
Our Community Partners:
Albany City School District • Albany County Department for Children, Youth & Families • Albany Housing Authority •
Albany District LINKS • Cornell Cooperative Extension • Giffen Memorial School •
John A. Howe Branch Albany Public Library • NYS Department of Health • Red Book Shelf • Trinity Alliance • University at Albany • WMHT •