Tips for Successful Writing
Things to keep in mind...
Most elementary students do not like to write. The physical effort of writing is quite tiring, so students particularly dislike re-writing, but it is writing and re-writing that makes them better writers.


Talk to your student about writing --How they can make the world hear them through writing.


Share your enthusiasm for writing.


Give students a prompt to write from.


Have students think about the "audience" they are writing for


In particular have the student write as though the person reading their writing has never read the book they are writing about.


Have student proof-read what they have written; help with corrections. Explain corrections. This is vital. Leave enough time to complete this task with your student.
---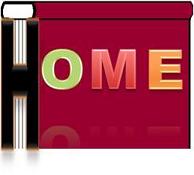 Tel: 518.434.9055 Fax: 518.434.3572
email info@twotogether.org
This web site was designed by Bill Morgan and is maintained by E. Stefan Frede
Our Community Partners:
Albany City School District • Albany County Department for Children, Youth & Families • Albany Housing Authority •
Albany District LINKS • Cornell Cooperative Extension • Giffen Memorial School •
John A. Howe Branch Albany Public Library • NYS Department of Health • Red Book Shelf • Trinity Alliance • University at Albany • WMHT •