Before Reading and After Reading
Pre-reading strategies

Make predictions about the book based on the cover page or title: "What do you think this book will be about?"
Discuss student's prior knowledge about the topic of the book: "What do you already know about ________?"

Have the student develop questions about the book.
Post-reading strategies:
Story retelling, sequencing of events: "What happened in this story?"

If the student starts flipping back through the book to answer this question – there is a comprehension problem
Discussing or writing about favorite parts of the book: "What part did you like best?" "I liked the funny part" is a starting point – press for more details – why was it funny?

Comparing to another story: "Is this like anything you've heard or read before?"

Creating a new ending: "What is a different way that this story could end?"

Draw a picture about the story in a journal.

Critique: "I liked this story because…/I didn't like this story because"
"I liked this book because I learned a lot" is again, a starting point. Press for details. What did you learn? What did you think before you read the book and what changed after reading it?
---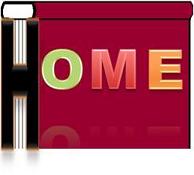 Tel: 518.434.9055 Fax: 518.434.3572
email info@twotogether.org
This web site was designed by Bill Morgan and is maintained by E. Stefan Frede
Our Community Partners:
Albany City School District • Albany County Department for Children, Youth & Families • Albany Housing Authority •
Albany District LINKS • Cornell Cooperative Extension • Giffen Memorial School •
John A. Howe Branch Albany Public Library • NYS Department of Health • Red Book Shelf • Trinity Alliance • University at Albany • WMHT •