Tips for Successful Reading Interactions

In order for your student to enjoy reading,
he/she must have positive, successful experiences.

Choosing a book
Choose a book/material with your student.

If the student is hesitant, offer suggestions. ("This is one of my favorite books!" or "I don't know much about this subject –let's read about it together.")

To the extent possible, choose a book within our current environment/natural world theme based on your student's interests. There will be a selection of fiction and non-fiction books that relate to our theme each week.

Choose a book within your student's reading level. (Site Coordinators will direct you to the appropriate grade level and eventually you will get familiar with what your student is capable of)
Choosing an area to sit
Sit next to your student, rather than across from him/her, but respect personal space.

---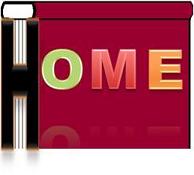 Tel: 518.434.9055 Fax: 518.434.3572
email info@twotogether.org
This web site was designed by Bill Morgan and is maintained by E. Stefan Frede
Our Community Partners:
Albany City School District • Albany County Department for Children, Youth & Families • Albany Housing Authority •
Albany District LINKS • Cornell Cooperative Extension • Giffen Memorial School •
John A. Howe Branch Albany Public Library • NYS Department of Health • Red Book Shelf • Trinity Alliance • University at Albany • WMHT •