Expectations of Tutors

As a tutor, you will be expected to:

Arrive at Two Together no later than 3:30, preferably earlier so that youhave time to prepare for the arrival of your student. The student you are tutoring is your responsibility from arrival at Two Together until they are picked up at 200 Green Street around 5 pm. If you can't stay the entire time, please notify a staff member at the beginning of the session.


We need to know the days when you are volunteering/working. If you need to cancel, please call us as soon as possible at 434-9055.

The children look forward to you coming and are very disappointed when you don't show up.

Our program relies on tutors to be successful. We need to know how many tutors are coming each day.

Assist the student with homework in ways that extend understanding for the student.

Build a relationship with your student showing you care about their success


Offer individual enthusiasm

Promote child's enthusiasm for reading and writing.

Engage children in enjoyable literacy experiences.

Provide a positive role model.

Assist the student with the selection of a book (or other reading material including web sites) read and discuss the book with the student, and assist with journal writing or other literacy activity

Complete a Daily Tutor Log and give it to the Site Coordinator—this is important to the evaluation of our program and the form must be completed fully and with thought.

Help the student prepare to leave.
---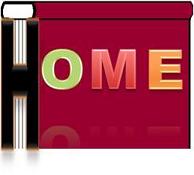 Tel: 518.434.9055 Fax: 518.434.3572
email info@twotogether.org
This web site was designed by Bill Morgan and is maintained by E. Stefan Frede
Our Community Partners:
Albany City School District • Albany County Department for Children, Youth & Families • Albany Housing Authority •
Albany District LINKS • Cornell Cooperative Extension • Giffen Memorial School •
John A. Howe Branch Albany Public Library • NYS Department of Health • Red Book Shelf • Trinity Alliance • University at Albany • WMHT •